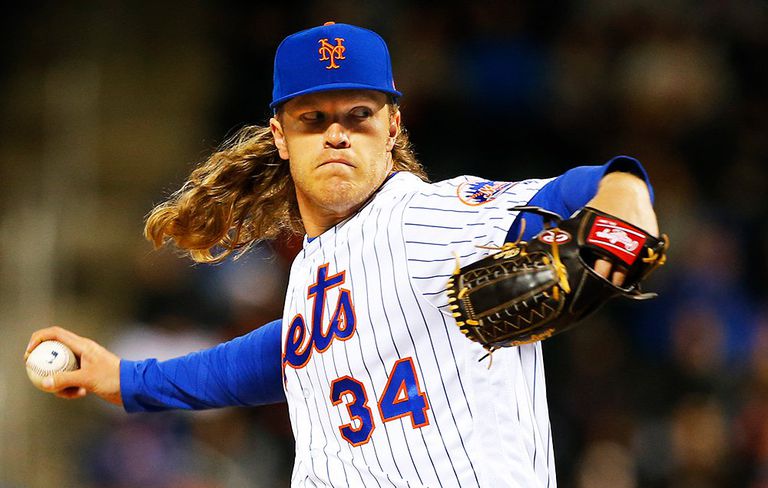 As we reach the end of December, baseball fandom's collective attention turns to Twitter, and news of the latest acquisitions by their favorite team.
Some of the biggest news has come out of the Big Apple – and the side of town you don't usually expect. The New York Mets, with newly-minted Executive Vice President and General Manager Brodie Van Wagenen, have been making waves. Since being introduced on October 30th, Van Wagenen has been leaning into his promise to keep the Mets in "win now" mode. Brodie made his first splash partnering with the rebuilding Seattle Mariners in a seven-player swap to acquire star second baseman Robinson Cano, and 2019 Rolaids Relief Man Award winner Edwin Diaz (whose league leading 57 saves were the most since Francisco Rodriguez broke the record in 2008, with 62 on the Los Angeles Angels). In the deal, New York parted with outfielder Jay Bruce, reliever Anthony Swarzak, pitcher Gerson Bautista, 2016 first round pick and pitcher Justin Dunn, and 2018 first round pick outfielder Jarred Kelenic.
With the Winter Meetings in the rear view, expect to see the Mets and Brodie Van Wagenen be very active.
With voids in center field, the bullpen and behind the plate, there is more work to be done in Queens.. Everyone and their mother have had their eyes on Marlins All-Star catcher J.T. Realmuto, and Marlins General Manager Michael Hill has indicated a willingness to deal – for the right price. In the Mets case, that would have to include outfielder Brandon Nimmo, shortstop Amed Rosario, or outfielder Michael Conforto.
So what might that look like?
Mets send outfielder Michael Conforto (25 years old, 1st year of arbitration eligibility) and catcher Kevin Plawecki (27 years old, arbitration eligible through 2021)
Mets get catcher J.T. Realmuto (28 years old, arbitration eligible through 2020) and reliever Drew Steckenrider (27 years old, under contract through 2020, then arbitration eligible through 2023)
A trade like that nets the Marlins a young stud with huge upside in Conforto, and some years of control over a cheaper catcher in Plawecki. For the Mets, it fills two of the three voids on their roster, though it leaves them with work to do in the outfield.
How might they make up that outfield production? How about head back to Brodie's old pals in Seattle.
Mets send starting pitcher Zach Wheeler (in final year of arbitration) and first baseman/outfielder Dominic Smith (under contract through 2020, then arbitration eligible through 2023)
Mets get All-Star outfielder Mitch Haniger (one year of team control remaining, and then arbitration eligible through 2022)
Yes, this would be a return to familiar bedfellows, but a win-win just the same. The Mariners get a potential top of the rotation starter along with a decent lefty bat who can play first base and both corner outfield positions (who hasn't shown too much in New York, but has upside). The Mets on the other hand get their cleanup hitter and center or right fielder. Depending on where Haniger plays and other strings Van Wagenen pulls, this team is immediately a contender.
If GM Van Wagenen is really intent on putting a contender on the field in Queens, might superstar Bryce Harper or All Star outfielder AJ Pollock make sense for this team too? Especially if they have to give up major league talent in a trade for Realmuto or another key player.
Can Brodie Van Wagenen weave this web? Can he do the impossible in Flushing? Maybe, but it will take a lot of willing trade partners, and a good bit of luck. Regardless, these are the Mets we're talking about, so it's guaranteed to be entertaining to watch unfold.
-Kyle Unger
Related