After weeks of speculation, Los Angeles Angels manager Mike Scioscia has stepped down from his role in the dugout.
Since August, there has been speculation about the future of Los Angeles Angels manager Mike Scioscia. He denied the statement that he was going to resign, saying that he wanted to remain with the club. In fact, as recently as last week, Scioscia was on record saying that he wanted to manage the team next year, allowing the longest tenured manager to remain in place.
Well, so much for that idea. After the Angels game on Sunday, Scioscia announced that he was stepping down as manager. Oh, how quickly the mind can change…
More from Call to the Pen
However, this is not a retirement. Instead, Scioscia stated that he open to returning to the bench should another opportunity come along. Of course, given his history and track record, it would need to be the right situation. Scioscia is not likely to take over the helm of a team in the midst of a rebuild; instead, he would likely be looking for a team that could contend in short order.
Scioscia has been one of the more successful managers in baseball history, let alone for the Angels. His 1650 victories are the 18th most all time, and are easily the most in franchise history. He led the Angels to the postseason seven times, winning six AL West pennants. Scioscia was the manager of the 2002 World Series winning squad, the first championship that the Angels had won.
However, the recent results have not been as kind. Since the Angels made the playoffs in 2014, they have endured three consecutive losing seasons. Even in 2017, when the Angels finished second in the division, they were 21 games out of first. In fact, the Angels have not been closer than 21 games out of first at the end of any of the past three years.
While a change likely needed to be made, it would have been difficult to fire Scioscia, given his history with the franchise. Instead, as his extension expired with the conclusion of Sunday's contest, it was easier to let Scioscia walk away. This was, nominally, his decision, but he may have been told that he would not be coming back, even if he wanted to. Instead, he was able to depart with his dignity and reputation intact, the greatest manager in Angels history leaving under what appear to be his terms.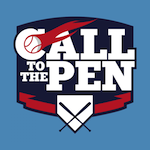 Want your voice heard? Join the Call To The Pen team!
Mike Scioscia may not be returning to the Los Angeles Angels in 2019, but that does not mean he will be away from the game next year. With his exit, he now becomes one of the more sought after managers on the market.