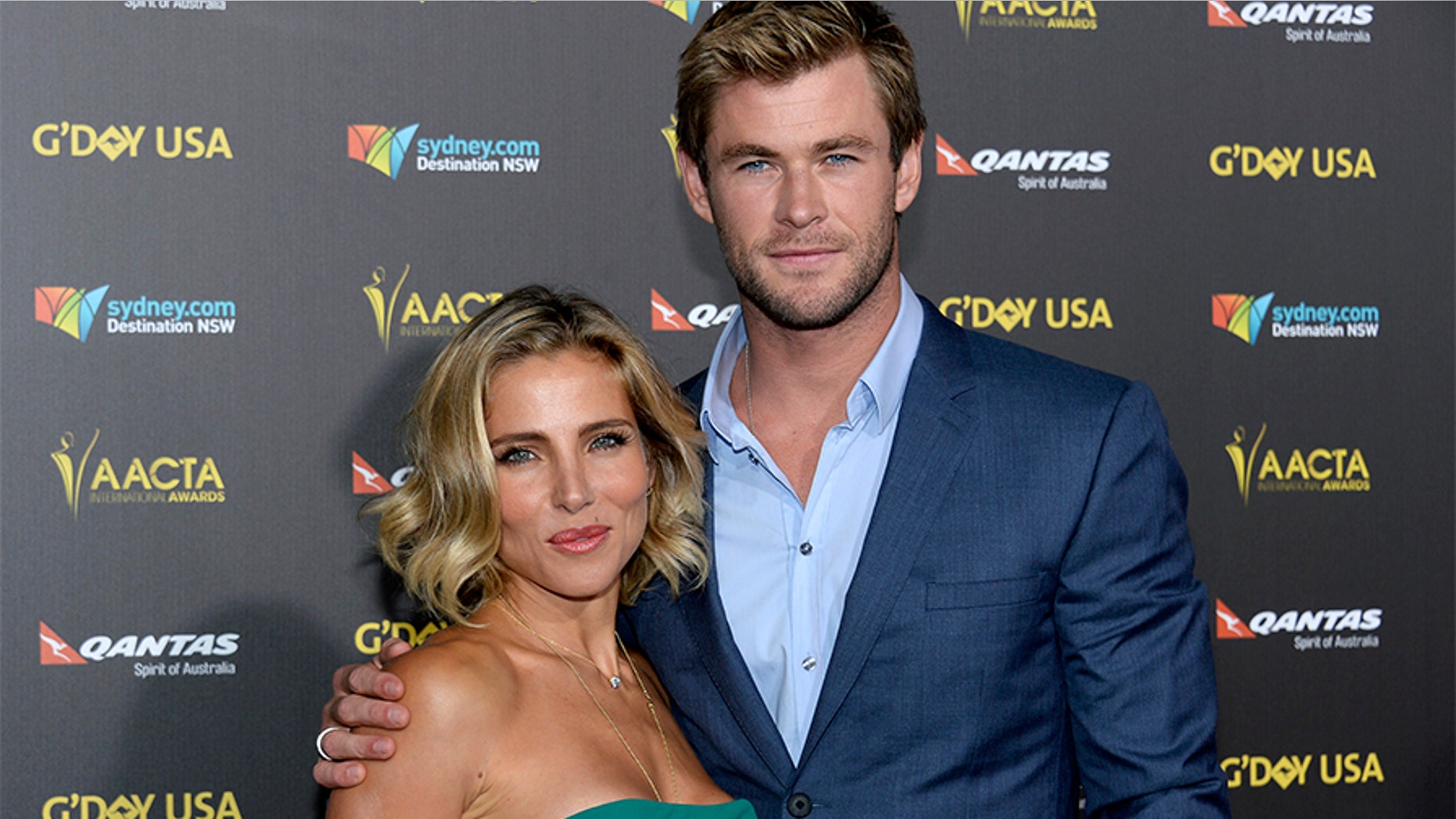 Chris Hemsworth and Elsa Pataky left Los Angeles for Byron Bay, Australia, and never looked back.
"It is my dream, I always wanted to be in a place like [Byron Bay]," Pataky, 42, told The Sydney Morning Herald on Sunday. "Growing up I was very happy in nature, with animals, and I dreamed of living in a place where my kids can run around with no shoes on, surrounded by all kinds of animals — dangerous and not dangerous."
Despite Hemsworth, 35, being a major blockbuster star, the couple will never reside in the City of Angels, the Spanish-born actress insists.
CHRIS HEMSWORTH POSTS 35TH BIRTHDAY PHOTO, JOKES ABOUT BEING 'VICIOUSLY ATTACKED' BY SON
"I'll never live in LA again," she added. "We will travel back there for work when we need to, but I can't see myself living in a city again."
One bad thing about living in nature where kids can run around, however, is that kids get hurt, which upsets Pataky greatly.
"All the accidents he has … my heart breaks," she lamented of one of her and Hemsworth's twin sons after he'd suffered a split lip. "My husband is so strong with these things, but I'm not ready. He broke two bones in his arms recently, and then he went outside and fell and he just didn't land well and cut open his lip."
"I can do everything," she said, "but I can't see them hurt."
Pataky put her career on hold while she raised their sons, Tristan and Sasha, 4, and daughter India, 6, but is eager to get back to work on the Netflix series "The Tidelands," which films Down Under.
CHRIS HEMSWORTH SAYS HE FEELS 'GROSS' ABOUT HIS WEALTH
"It was meant to be, in a way," she said of her new role. "I haven't been working for a while because I have been taking care of my family and really focused on that."
"I wanted to start working again but we travel around following Chris and his projects … I was just so sick of travelling," she explained. "This project was just two hours from my house … and I loved the role, I really liked the script and I really wanted to do it."