The Chicago White Sox should reconsider their pursuit of Bryce Harper, especially given the financial implications.
The Chicago White Sox arrive for the winter meetings in Las Vegas reportedly committed to landing Bryce Harper, and damn the cost. That rumor should excite South Side fans. But if the Sox succeed, the short-term thrill of signing baseball's marquee star will almost certainly condemn the team to long-term frustration.
Assuming Harper's pricetag runs close to his agent's fantasy of 10 years at $40 million per, such a contract is likely to do little to solve Chicago's talent problems and over time is likely to become financially burdensome.
Rather than a single name star who sucks the financial flexibility out of the team's payroll, what Chicago needs is for several of its recent acquisitions to live up to expectations.
More from Call to the Pen
The White Sox carried a $97.8 million opening day payroll last year, but that figure was artificially low by recent White Sox standards.   Since 2010, the Sox have averaged about a $108.5 million opening day payroll, and they've been as high as $128 million.
The Sox have generally committed about 47 percent of revenues to payroll, although they've approached 60 percent twice, in 2011 and 2013. (Their efforts to buy success resulted in losing records both seasons, by the way.)
The team hasn't reported 2018 revenues yet, but the $266 million Chicago grossed in 2017 was based on attendance of 1.629 million. Attendance declined by about 20,000 in 2018, suggesting it may be difficult to add much to payroll without cutting into net profits.
Unless, of course, the Sox could project a Harper-spurred increase in attendance  and/or outside revenue. That's exactly the eventuality the Los Angeles Angels counted on when they signed Albert Pujols to a 10-year, $240 million deal prior to the 2012 season. Indeed, the Angels got a short-term revenue kick, from $226 million in 2011 to $239 million a year later. Franchise revenues are up 40 percent since 2012.
But it's not clear how much, if any, of that jump to attribute to Pujols, whose performance has – predictably – declined with age. In his final season with the Cardinals, Pujols registered a 148 OPS+; his best season since was his first (138), and he's retreated almost in linear fashion since then, to 92 in 2018. Attendance, by the way, has been in a slow decline since Pujols' arrival, from 3.06 million his first season to around 3.02 million.
Other and better explanations for the Angels' revenue growth exist. The 2012 season also marked Mike Trout's emergence as a star. Beyond that, revenues have grown across baseball the past several years – despite, in some cases, declining attendance – due to gains in media revenues and the opening or expansion of other streams.
In short, if the White Sox' plan is to use Harper to monetize the team's higher franchise profile, the historical support for that approach is at best problematic.
A $40 million Harper contract by itself would take the Sox to about a $138 million payroll for 2019. The club grossed about $266 million in revenues during 2017, the most recent year for which information is available.
Historically, Chicago has committed about 49 percent of team revenues to payroll. That's already on the high side for the AL Central, whose teams for the most part throw about 42 percent of revenues at on-field payroll. (Due largely to deceased owner Mike Ilitch's decision to lay an 8-year, $248 million contract on Miguel Cabrera in 2016, the Detroit Tigers are the exception.)
Even using $265 million in franchise revenue for 2018 and projecting $10 million in increases annually, if the Sox sign Harper their only two options going forward would be to limit payroll increases to a total of about $5 million for the life of that deal or to cut into profits.
One other factor Sox management must consider is whether signing Harper will make much of a difference on the field. Assuming he makes $40 million and assuming the Sox put 2019 payroll at about $140 million, that would translate to committing 28.6 percent of the total payroll to one player. That's almost always a bad strategy.  In 2018, five teams committed at least 24 percent of their opening day payroll to one player. Those five teams – the Phillies, White Sox, Diamondbacks, Reds ad Tigers – won just 44 percent of their games.
Historically and in 2018, the payroll Goldilocks Zone – the mathematical area where success follows – lies at about a 14 percent commitment to a star. At that level, teams generally are able to recruit enough of a supporting cast to offset inevitable slumps, injuries and the like. Aside from teams entering rebuilding efforts, in 2018 14 teams paid their best-paid player between 13 and 19 percent of their total payroll; those teams – which included nine of the 10 post-season qualifiers – won 57 percent of their games.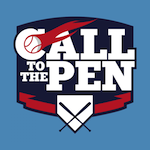 Want your voice heard? Join the Call To The Pen team!
For the Chicago White Sox to pay Bryce Harper something close to his demands and then get inside the payroll Goldilocks Zone without destroying profitability, they would have to increase payroll to something approaching $200 million. That would in turn require either about a 17 percent ($45 million) increase in revenues over the next few years or a sabotage of the team's profitability. How likely is a 17 percent revenue bump? Between 2016 and 2017, Sox revenues fell by about 1.2 percent.