Thematically, 2018 Topps Homage Baseball is probably one of the most fun sets of the year. But there's a good chance you missed them. The small promo set was available for only a short time as a bonus for ordering Topps shirts from the Ohio-based clothing company.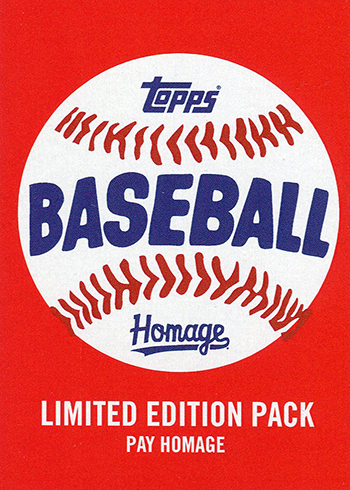 The set has just a dozen cards plus a header. In a nod to the shirt company, there's a definite "old-school" look and feel to the cards. This comes through in a couple of ways. Over half of the checklist has retired players. Also, the cards themselves are printed on Heritage-style stock, another nod to the past. And while the design is original, it looks like something that could have easily fit in 30 or 40 years earlier.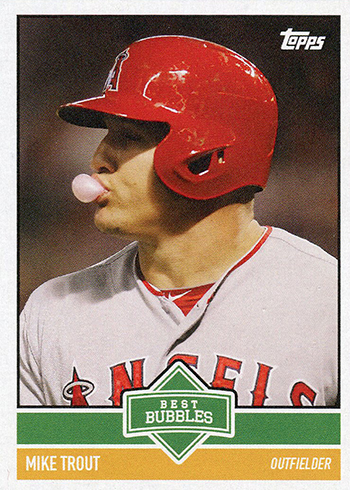 Despite its small size, 2018 Topps Homage Baseball has four subsets: Best Mustaches, Flame Thrower, Best Nickname and Best Bubbles.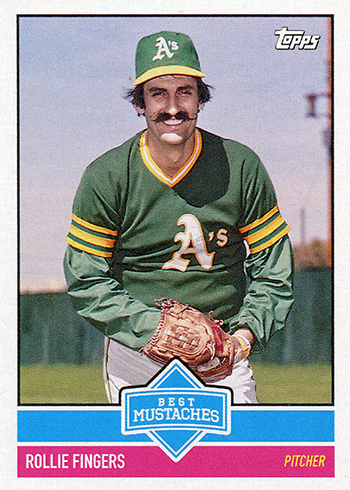 Card backs are basic and don't offer any real information beyond the player's name and team.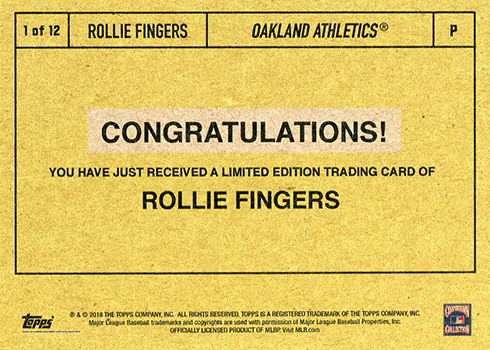 Homage had the promo set available on their website for a very short time in the summer. They were a free bonus for those who bought any Topps shirt. The company also had some available at the All-Star Game. Exact production numbers are not known, though.
2018 Topps Homage Baseball Checklist
13 cards.
Best Mustaches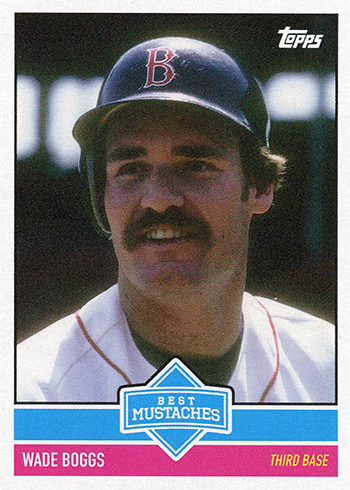 1 Rollie Fingers, Oakland Athletics
2 Goose Gossage, New York Yankees
3 Wade Boggs, Boston Red Sox
Flame Thrower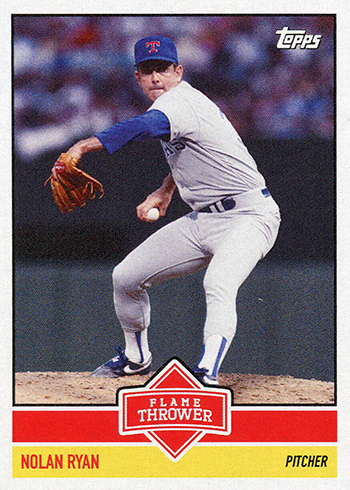 4 Nolan Ryan, Texas Rangers
5 Randy Johnson, Arizona Diamondbacks
6 Pedro Martinez, Boston Red Sox
Best Nickname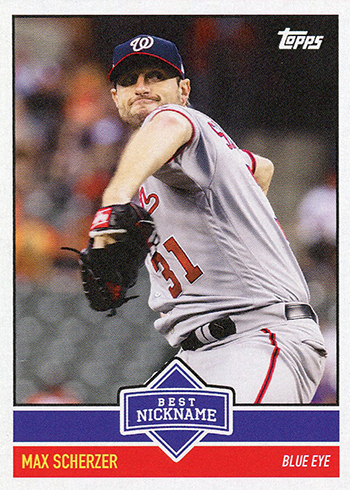 7 Reggie Jackson, New York Yankees
8 Max Scherzer, Washington Nationals
9 Frank Thomas, Chicago White Sox
Best Bubbles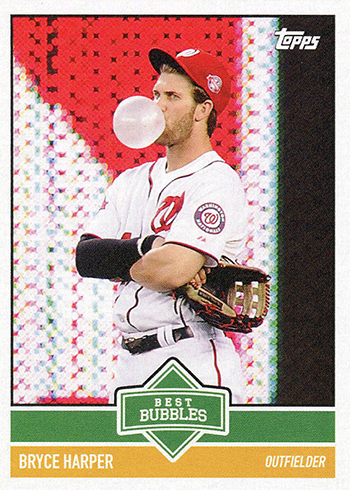 10 Bryce Harper, Washington Nationals
11 Clayton Kershaw, Los Angeles Dodgers
12 Mike Trout, Los Angeles Angels
Header